We provide variety of Interactive Digital Content using aeroTAP technology.
>> aeroTAP evo Professional
>> aeroTAP4OF Content Kit
■Transform existing digital contents to touchless?
■Develop HTML,Unity content enabling touchless?
■Perform PowerPoint Presentation with touchless?
■Looking for Easy to deploy Interactive Digital contents?
■Interact with Palm, Face, Color, Sounds, Movements...
■Digital Contents using 3D Camera?
■Take Phote and download?

>> Link with aeroTAP evo
>> aeroTAP Custom Digital Content
■Running with aeroTAP evo, launch app when detects human
■Reception system with aeroTAP evo touchless system
■Touhless contents for Multiple players
(i.e. Quiz, Puzzle Game)
Ask us to develop custom apps with using aeroTAP touchless technology.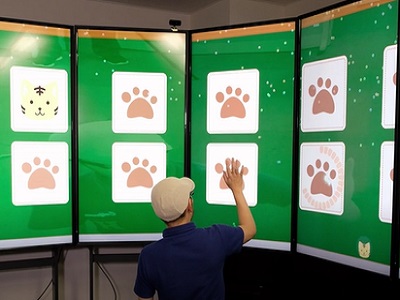 Contact us